February 10, 2014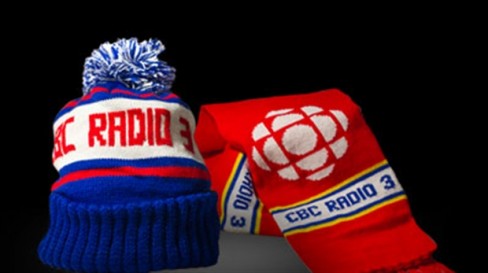 Happy 2014!
Hope this finds you and yours healthy and happy and ready for spring!! Here's my latest happenings that I'd like to share with you.
CBC:
I am in the final, final, final days of my six month paternity leave. It's been a wonderful and gratifying six months of monumental moments, and I am energized to get back behind the mic at the national broadcaster this week.
– I will return to my hosting role at CBC Radio 3 as of Wednesday February 12. I'll be back in my regular four hour time slot, hosting Monday – Friday, starting at noon ET / 9am PT, playing the best in new and emerging Canadian music. I am live on SiriusXM 162 across North America and on cbcmusic.ca/radio3 around the world. Get the CBC Music app and listen anywhere!
– You'll also be able to hear me on my regular spots on CBC Radio 1 afternoon shows across the country and sharing the occasional story on DNTO. I'm also working on some exciting new opportunities with CBC Radio 2, and will be creating some very special podcasts.
– Back in May of 2013, I drove a Volkswagen Beetle "Fender Edition" across the country meeting up with various Canadian musicians, filming it all (I also jumped into Lake Louise naked) for the CBC Beetle Roadtrip Sessions. I'm proud to say the video series has been nominated for a Canadian Screen Award for Best Original Program or Series produced for Digital Media.
– I'll also be hosting a couple of "Toque Sessions" here in Vancouver… free evening concerts at the CBC, with Said the Whale on Thu Feb 20, and Hannah Georgas and Ryan Guldemond (Mother Mother) on Fri Feb 28.
– Oh, and I got my cherished CBC Sweater back after losing it for 35 days!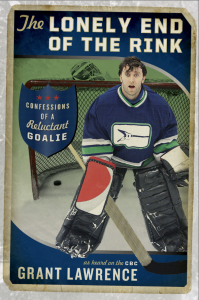 Books:
– Thanks again for your incredible support of my second book The Lonely End of the Rink: Confessions of a Reluctant Goalie. I completed an invigorating and sometimes totally FREEZING thirty date Canadian book tour from October to December and enjoyed meeting many of you face to face. Thanks to the many, many musicians who performed at my readings. Check out my top ten highlights.
– It's been surreal for a nerd like me to release a "sports" book and see it reviewed in everything from indie music 'zines to "The Hockey News".
– In 2014, I'll be visiting many literary, book and music festivals, including the excellent Galiano Literary Festival later this month (you should come), and the North Shore Writers Festival in April (complete dates listed below). End-of-the-road movers and shakers and I are working to try and bring a readers and writers' festival to Lund BC (near Desolation Sound) in the future. More info on that as it happens (as we say on the CBC).
– Personally signed copies of The Lonely End of the Rink and Adventures in Solitude are available to be mailed directly to you anywhere through my website. If it's a gift, please say for whom it should be signed on the order form.
Family: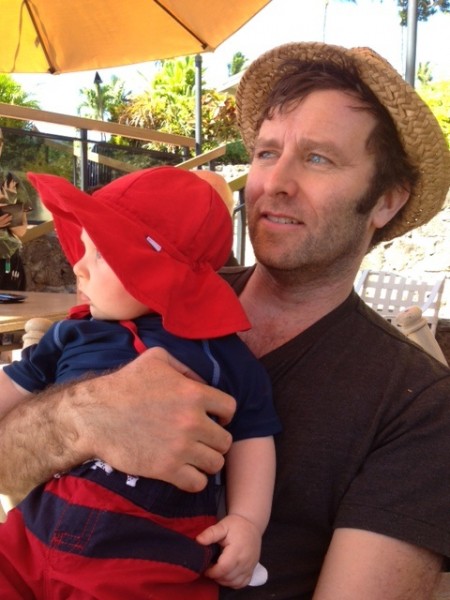 – Ever since our son Joshua Matthew Lawrence was born in August, life has been a whirlwind of pure joy. Josh continues to grow in leaps and bounds, loves to smile at all the new people he meets and, true to his parents' highly questionable lifestyle, at six months, Josh has been on 17 flights and counting.
– My wife Jill Barber won a Western Canadian Music Award for Best Francophone Album of the year for "Chansons". It was inspiring to watch Jill decide to make a French album, re-learn the language over a two year period, select, learn and record the songs, and win the award.
– Jill will also be receiving an honourary SOCAN Songwriting Award at the society's 25th annual awards show in Toronto this June, and is currently in studio working on her latest original album, due out this summer in time for festival circuit.
Hockey:
– Hopefully my team the Flying Vees will win another hockey game this year?! For whatever bizarre reason, since the release of "The Lonely End of the Rink", the Flying Vees have been on an outrageous, near unprecedented plunging losing streak: Before the book: 6 wins, 2 losses. After the book: 1 win, 8 losses, including seven straight, just like the Canucks! If you can explain this, please let me know.
Upcoming events:
Fri Feb 21 – 23, Galiano Island Literary Festival, Galiano Island BC
Sun Mar 9, Canadian Screen Awards, Toronto ON
Fri Apr 11, North Shore Writers Festival, North Vancouver BC
Sat Aug 2, Hornby Island Arts Festival, Hornby Island BC
Thu Aug 14 – Sun Aug 17, Sunshine Coast Festival of the Written Arts, Sechelt BC
Questions? Concerns? Ideas? Feedback? Let me know, thanks!
GO CANADA!