December 1, 2014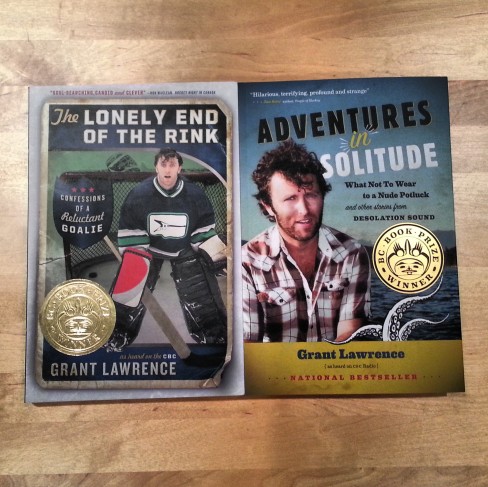 It's that time of year again of looming postal deadlines that are creeping in like a Desolation Sound fog so you have to act fast.
If you'd like to give for the holidays a copy of either The Lonely End of the Rink (BC Book of the Year 2014) or Adventures in Solitude (BC Book of the Year 2011), please note the following deadlines for which to place your order:
Canada: Dec 15
USA: Dec 10
Overseas: Dec 5
…but… the sooner the better.
When making your order, please use the comments section in PayPal for instructions on exactly who the book should be signed to, and any special message you'd like included, or email your inscription directly: grant.lawrence@cbc.ca.
Scroll to the bottom of this link to place your order. Thanks!
Wishing you lots of cold beer, fast ice, and warm cabins this holiday season… where are you spending them this year? Comment below!
Grant Lawrence