February 15, 2022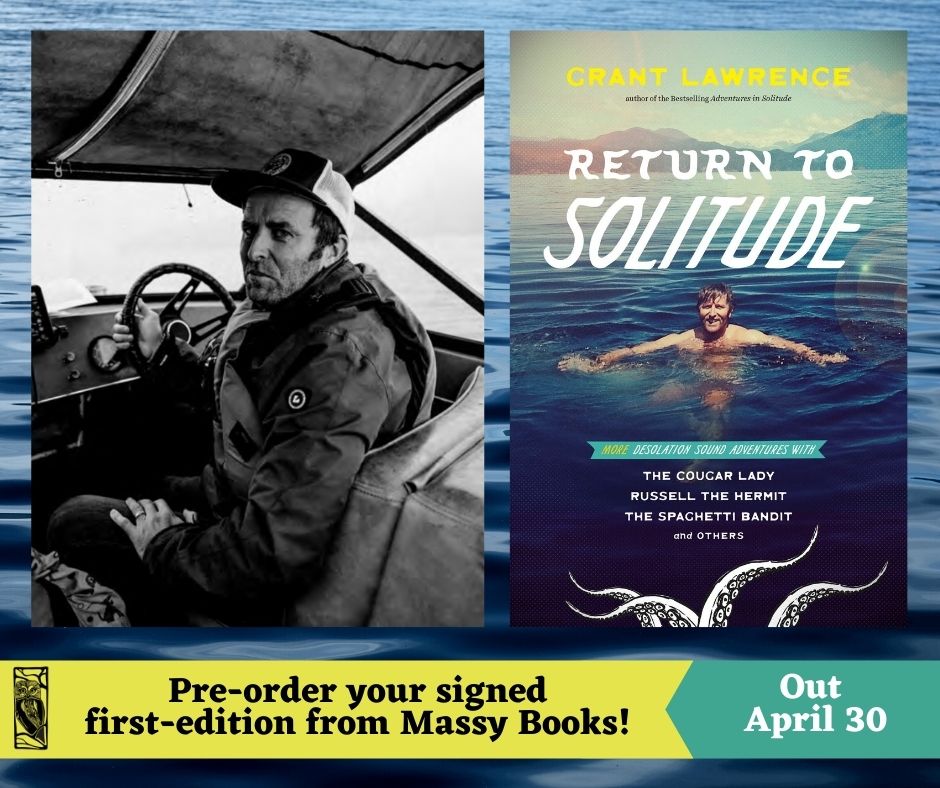 Hello World of Friends!

If global events are getting you down, I have a distraction for you. This spring, my new book will be released on Harbour Publishing. It's the sequel to my first book, "Adventures in Solitude", and as of today, signed pre-orders are available for purchase!

The book is called:

Return To Solitude: More Desolation Sound Adventures with The Cougar Lady, Russell the Hermit, the Spaghetti Bandit and others (Harbour Publishing).
The cover was designed by Naomi MacDougall, who has designed all of my nonfiction book covers. The front cover photo is by my old friend Rory Brown. The book will be released on April 30, 2022, which is Independent Bookstore Day in North America.

For the pre-orders, I have proudly partnered with Massy Books, an Indigenous-owned independent Vancouver bookstore, for copies that can be signed and shipped from Massy to anywhere in the world! Here's how you do it:

1. Simply follow this link.
2. Create your own account for the purpose of shipping anywhere.
3. Please include your special instructions as to whom the book should be signed to and purchase your pre-ordered book.

In theory… it's as easy as that!
NORTH SHORE READERS: If you live in my hometown of West Vancouver, or neighbouring North Vancouver, you can pre-order signed copies for pick-up at the amazing 32 Books in Edgemont Village! Pre-order here for North Shore pick-up here.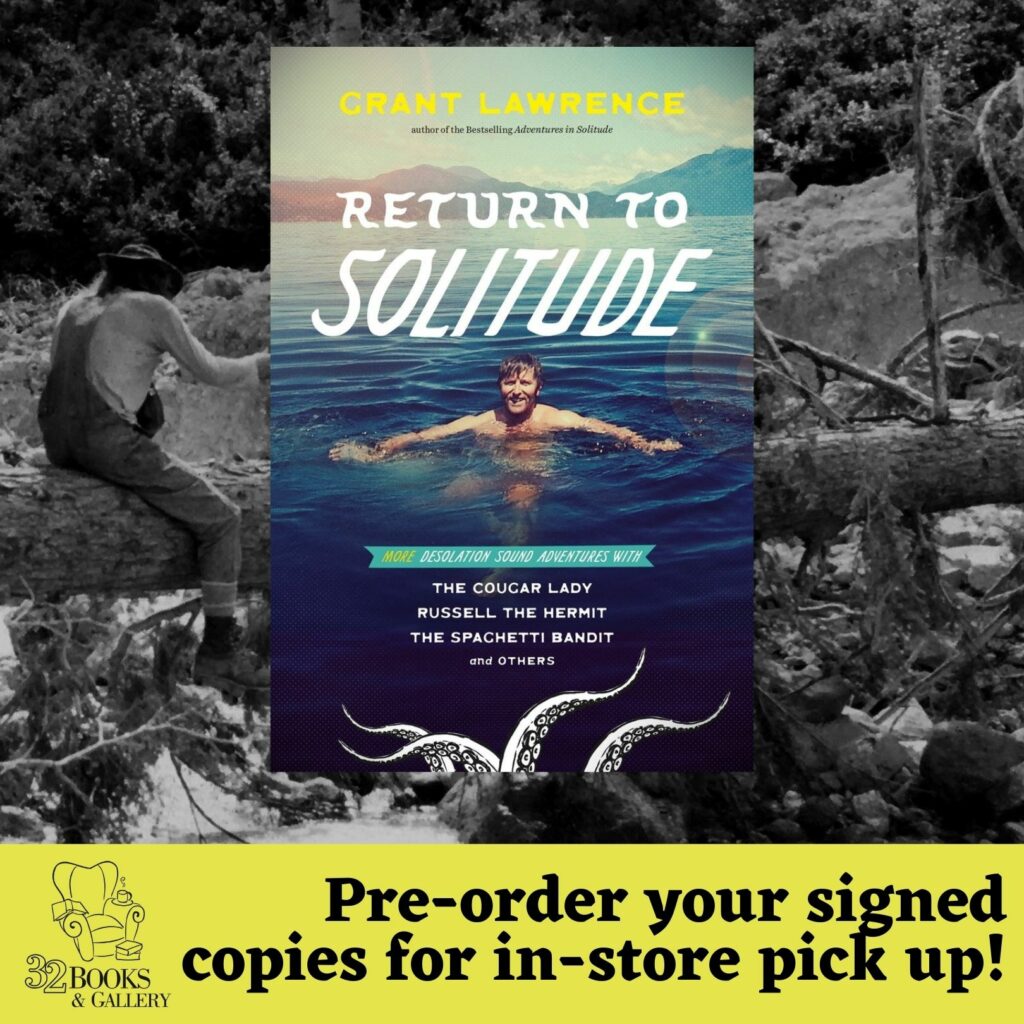 A bit more about "Return to Solitude": The new book is a wild riptide of stories twelve years in the making that dives further into the lives of returning characters like Russell the Hermit, the Cougar Lady, Bernard the German and more, with introductions to many new scallywags of the Sound. Woven throughout the book like strands of kelp are the ocean-bound misadventures of Grant's own growing family.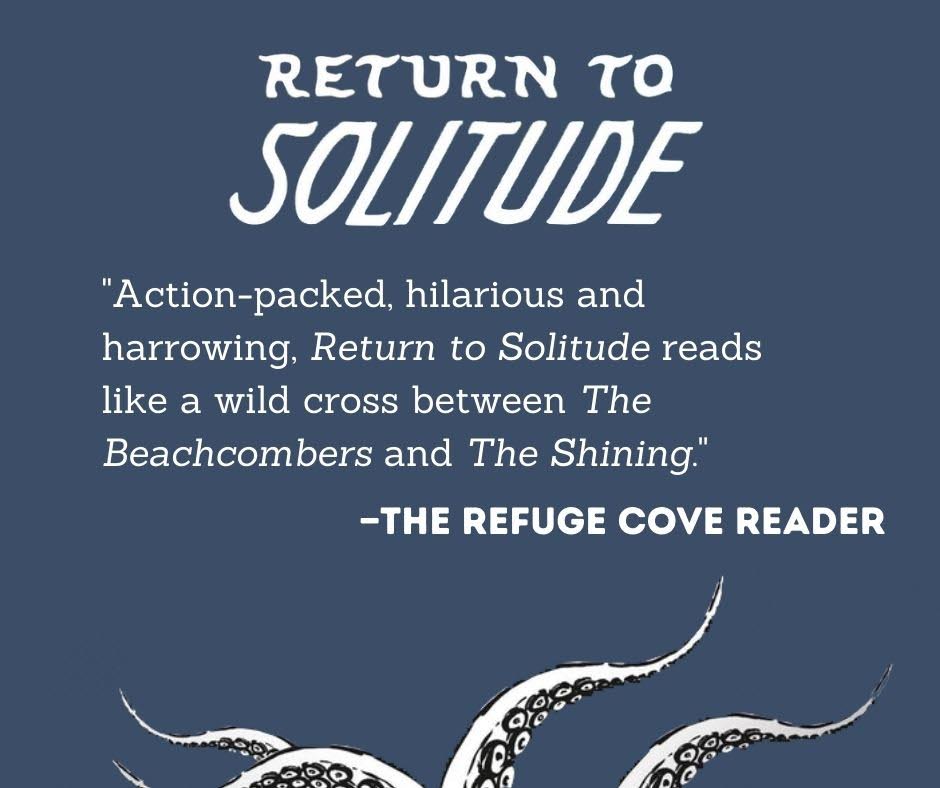 Worldwide mailorder pre-orders: Massy Books | Return to Solitude
North Shore (BC) pre-order pick-ups: 32 Books | Return to Solitude
LIVE EVENTS
If all goes well, I'll be back on the road with my Stories and Songs show throughout BC in May with great musical guests at each one:

Wed May 4, Mary Winspear Centre, Sidney BC
Thu May 5, Victoria Events Centre, Victoria BC
Fri May 6, Kay Meek Theatre, West Vancouver BC
Sat May 7, Brackendale Art Gallery, Squamish BC
Tue May 24, Tidemark Theatre, Campbell River BC
Wed May 25, Patricia Theatre, Powell River BC
Thu May 26, Heritage Playhouse, Gibsons BC
Fri June 17, the Effie, Kamloops, BC
Fri June 24, Community Hall, Pender Island BC

Get your tickets now! 

Stay safe out there and all the best from the West!

Grant Lawrence