Grant is back with a new audio series about his dear Desolation Sound friend and neighbour, "Handy Candy", a retired art school teacher from Tacoma, WA, who can "fix anything but dinner." A favourite character from Grant's books "Adventures in Solitude" and "Return to Solitude", Candy has been a passionate steward of the Sound for 40 years, and has many danger-prone, death-defying adventures along the way. She has also carved out many decades of art, life, love and heartbreak in the inlets she values so much. You can listen and download the chapters for free here.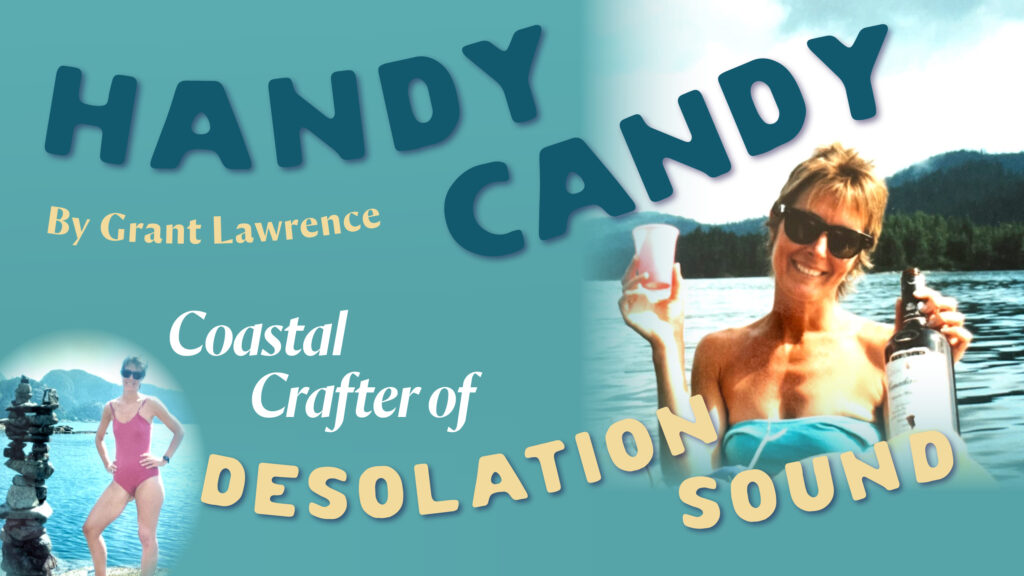 ________
In 2017, Grant Lawrence published his award-winning third memoir entitled "Dirty Windshields: the best and the worst of the Smugglers tour diaries", which renowned New York City rock critic Ira Robbins hailed as "the perfect companion to the band's mega-fun music." In 2021, Grant is reading aloud each outrageous chapter in audiobook form – with plenty of musical flourishes – to verbally recount the many years of shame and glory spent on the road with the Smugglers. A few chapters are released each week. Warning: "mature" content. You can listen and download chapters for free here.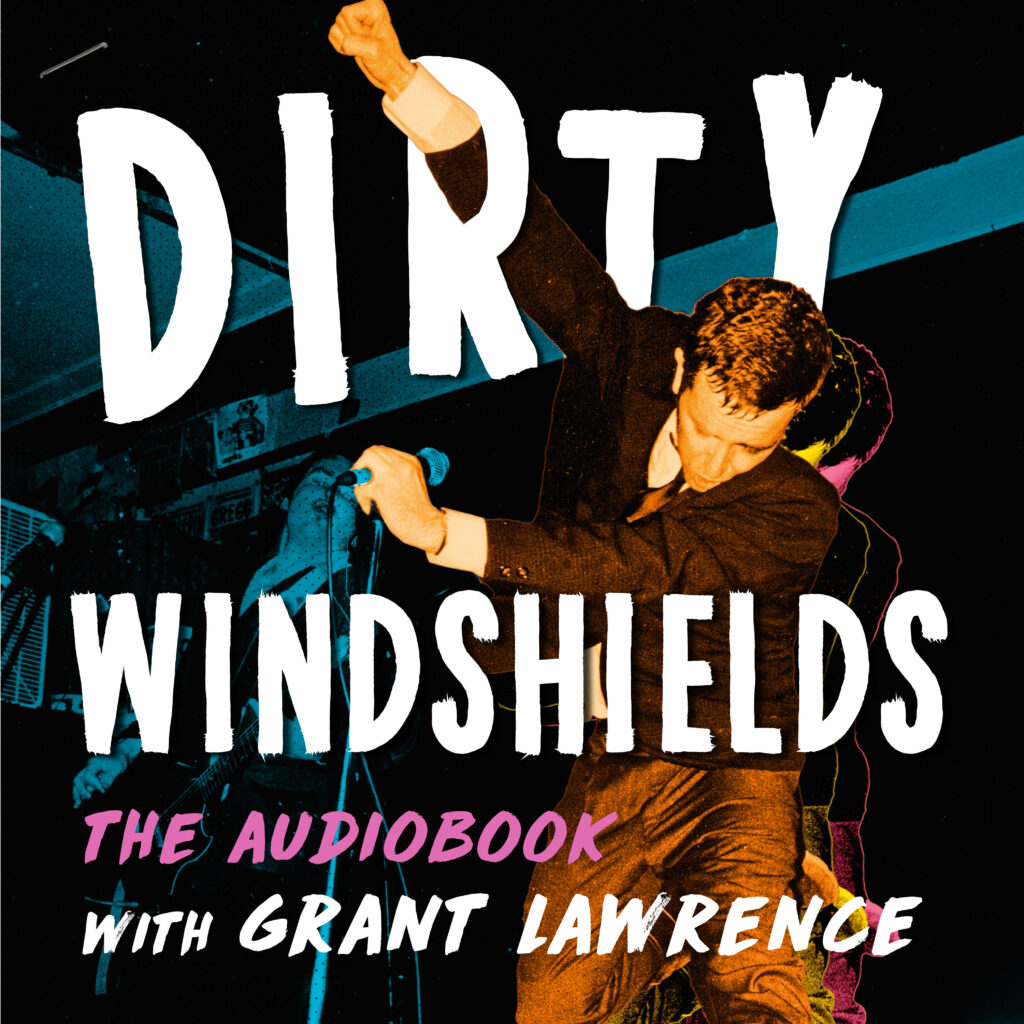 _____________
Grant has also created a series of wilderness adventure CBC storytelling audio series set in Desolation Sound, British Columbia.
You can check out the 16-chapter Wild Pick, the 13-chapter Hermit of Desolation Sound, the ten-chapter Bernard the German, the ten-chapter Spaghetti Bandit (for kids), and the 15-chapter Cougar Lady Chronicles by following the links below. Enjoy!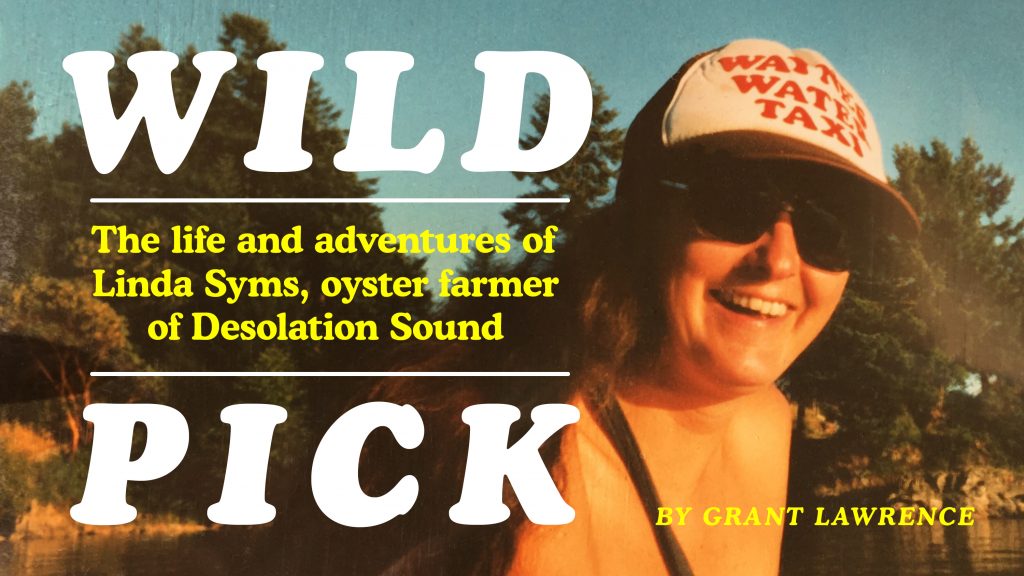 Wild Pick is Grant Lawrence's latest story-telling series: this is the true tale of the life and adventures of Linda Syms, oyster farmer of Desolation Sound. Get set for another epic wilderness adventure that chronicles Linda's wild life. At a very young age, she fell in love with an older man who completely changed her life. She eventually became a modern day homesteader and oyster farmer, which led her on a 40 year love story, which, in Linda's words, eventually "ended with a BANG." The chapters aired weekly on CBC Radio One in BC. Download all fifteen chapters here.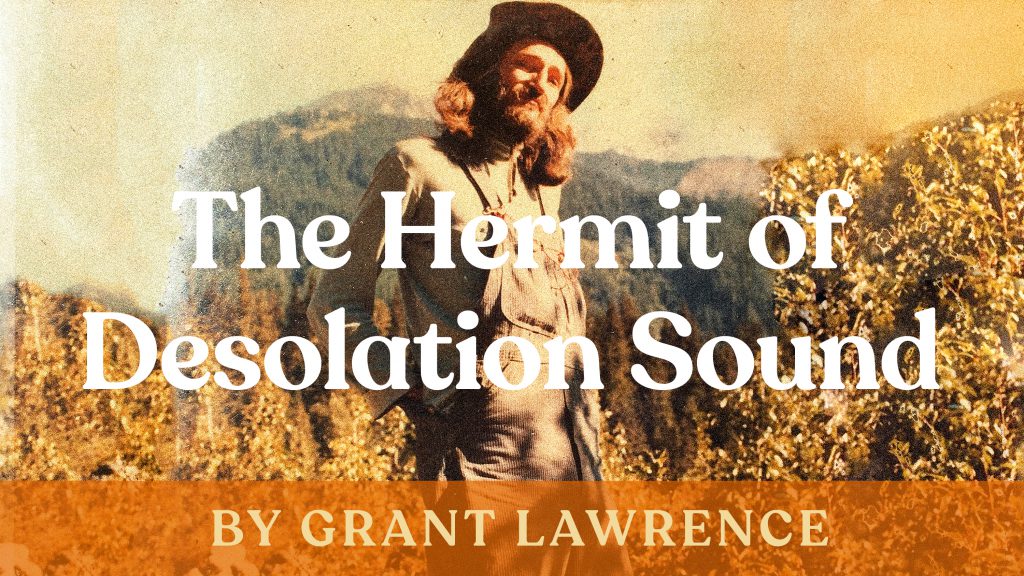 Hermit of Desolation Sound is the story of a man who dropped out of society to live a self-imposed life of solitude along the shores of the West Coast Canadian rain forest for many years. Russell Letawsky is the hermit – a man who grew up in Alberta and was a downtown Toronto business man before something snapped. He made his way out west and completed an epic crossing of the Coast Mountain Range on foot, without following any trails or roads. In Desolation Sound, British Columbia he lived alone in a tiny, hand-built, one room shack that was way, way off the grid. The chapters aired weekly on CBC Radio One in BC. Download all thirteen free chapters here.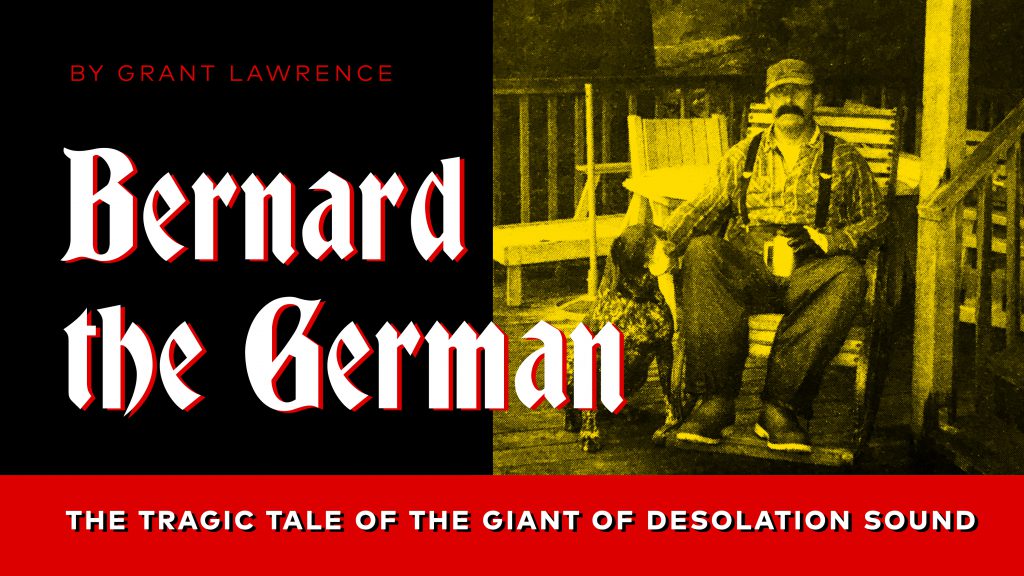 Bernard the German is the tragic tale of the giant of Desolation Sound, the true story of an ox of a man who died just as he lived- very remarkably, while following his dreams right to his grave. This 10-part series will take you on an adventure around the world, from the war-torn rubble of post-war Germany, to the coastal wilderness of Desolation Sound, B.C., to the dangerous but alluring tropical climes of the South Seas. Told in a fast-paced serialized format, this epic tragedy will appeal to anyone with a thirst for wanderlust. The chapters aired weekly on CBC Radio One in BC. Download all ten free chapters here.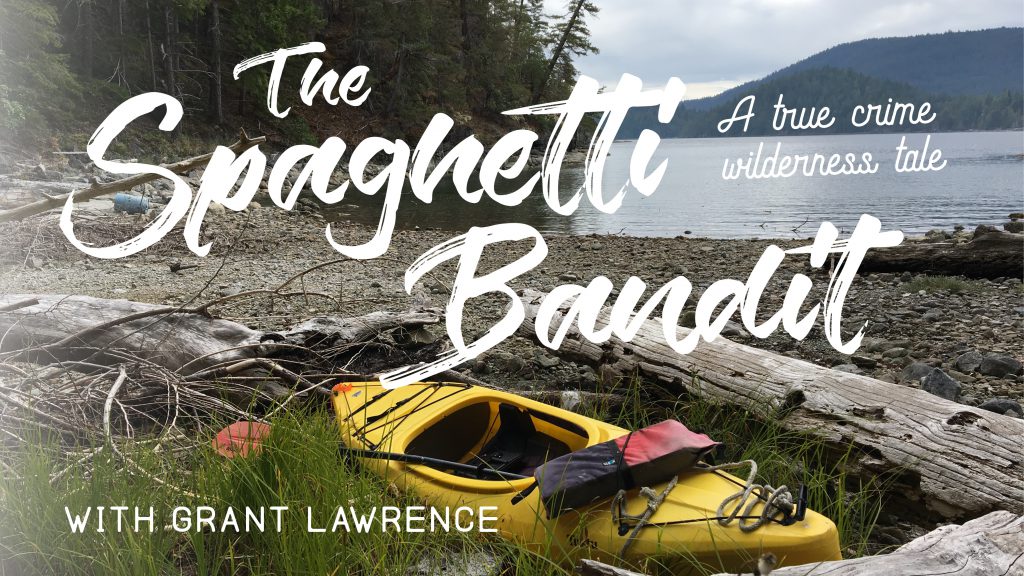 The Spaghetti Bandit is a true crime wilderness podcast series, originally intended for parents to enjoy with kids. Since its creation, The Spaghetti Bandit has appealed to all ages. Told in a suspenseful, spooky style, The Spaghetti Bandit is the story of a mystery criminal who eluded capture for over a year, while squatting in cabins and sacred First Nations burial caves. He stole to survive, and slipped past the authorities like a phantom. The chapters originally aired on Road Trip Radio from Kelly and Kelly Productions. Download all ten free chapters here.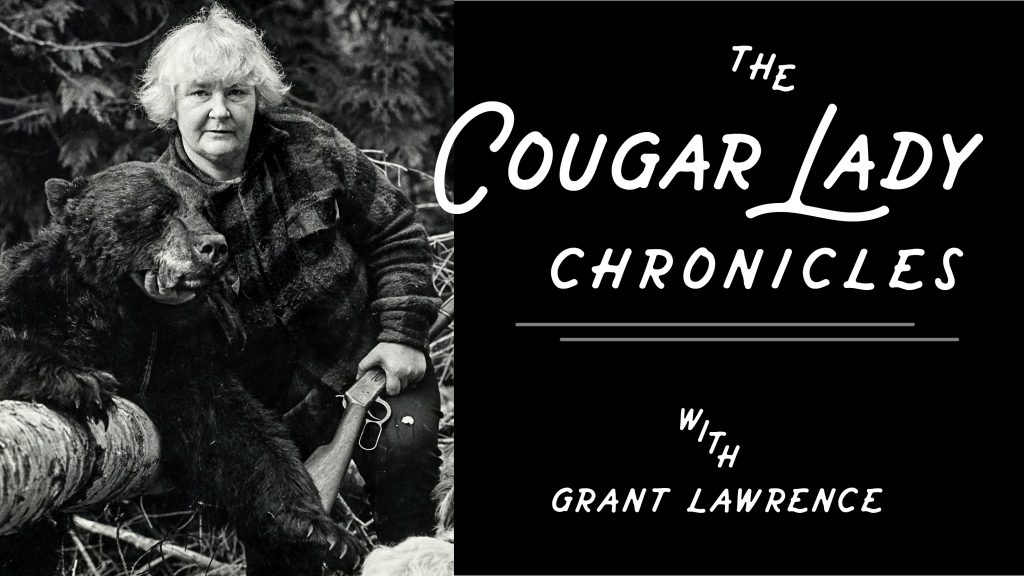 The Cougar Lady Chronicles is a true pioneering adventure story set in the rainforest of the West Coast of Canada in the 20th century. Told in dramatic storytelling fashion, this is an exciting wilderness saga of the life and times of "Cougar" Nancy Crowther, the Cougar Queen of Okeover Inlet, as she faces the daily dangers of off-the-grid living; everything from cougars, to draft dodgers, to mysterious forces known only as "them." The chapters aired weekly on CBC Radio One in BC. Download all 15 free chapters here.