March 3, 2015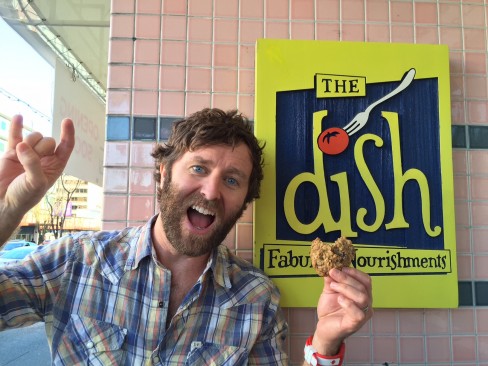 Now that the crumbs have fallen on the Westender's jam-packed (and 18th straight) Best of the City issue, I hope it's safe to serve up some of my own personal Best of the City picks, all in an effort to create your perfect Vancouver meal that won't break your bank.
Best salad
For your starter, the greatest salad in Vancouver can be found right in the heart of downtown, at Finch's (353 West Pender at Homer). The line up can be annoyingly long (though they do offer order-ahead service), the staff is cooler than you and they know it, and the décor somewhat resembles a garage sale at the end of the day, but once you receive that beautifully presented prosciutto and vine tomato salad with a hard boiled egg on top, circled by leafy green lettuce and sprinkled with cracked pepper ($11.45), all is forgiven.
Best taco
For your second course, behold one of the culinary reasons I was swayed to move to Hastings-Sunrise: Tacofino (2327 East Hastings at Nanaimo). The place is always swarmed, but I swear it's worth it. All you need to do is get a seat, then order two fish tacos ($12) and a jug of beer. The tacos are stuffed with crispy local lingcod as fresh as if I caught it myself in Desolation Sound, complimented with cabbage, and salsa fresca – but hold the mayo (at least on my tacos). It's a perfect West Coast treat, and yes, that's Canucks president Trevor Linden chowing down in the corner!
Best pizza
For your main, let's go to Main. Allow me to settle the age-old Vancouver argument once and for all. The best pizza in town can be found at a cute little hole in the wall on what was once one of the most notorious blocks in the city. Pizza Farina (915 Main at Prior, right beside the Cobalt Motor Hotel), famously "opens at 5pm until the dough runs out". Farina serves beautifully thin, fresh, light, delicious pizza that should be scrumptiously enjoyed as soon as it comes out of the oven for maximum taste bud impact. Trust them and get the special ($16), with arugula on top, even if you can't decipher any of the other Italian ingredients. Fair warning: if you leave their front door open, prepared to get yelled at.
Best chocolate chip cookie
For dessert, you should know that chocolate chip cookies are my favourite food, and I consider myself a life-long connoisseur. I am in constant in search of the perfect chocolate chip cookie. I have scoured Vancouver for years for the very best, and keep coming back to the same place. The all-time greatest chocolate chip cookie can be found at… The Dish (1068 Davie near Thurlow). Go early so they aren't sold out, then sink your chompers into these absolutely delectable three-bite cookies ($1 each) that are fresh-baked every day, using oatmeal, lots of love, and a super-secret ingredient the owners won't reveal. I've been known to buy two-dozen of these heavenly morsels at a time, and those cookies are one of the main reasons I was reluctant to move out of the West End.
Those are my Best of the City picks for delicious eats that won't have you in a barrel and suspenders after paying the bill. Feel free to share your favourite quality budget bites with me on twitter, or in the comments section.
Check out all of my #VancouverShakedown columns in the Westender here.