November 19, 2012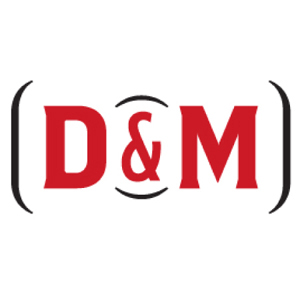 It sucks.
Just about a year ago, I was very excited and honoured to announce my signing of a two-book deal with D+M, Canada's largest independent publisher.
A lot has changed in eleven months.
On the weekend of Oct 19 / 20 / 21, I took part in the Vancouver International Writers Festival. D+M apparently usually throws a big party at the festival, but it was abruptly cancelled. Rumours began to swirl. I began to sweat.
Sure enough, on the evening of Monday October 22 immediately following the festival, myself and all the other authors working with D+M and Greystone Publishing received a cryptic blind carbon copied email with the news that D+M Publishing was filing for bankruptcy protection effective immediately. I was stunned.
Within an hour of receiving the email, some of the affected authors were discussing it on Twitter. There was talk of tequila. Within three hours, there was an article on Quill and Quire with most of the details contained in the email.
Ever since, I have been asked questions as to what this means for the two books that I have been *cough* diligently working on. Here's what I've been instructed to do by my literary agent: keep writing and hope for the best.
The rough plan was for my first book to be published in the fall of 2013, but since D+M has currently suspended their 2013 production schedule, that obviously means that release date is up in the air.
Here's the bottom line: I'll be fine. My books will come out somewhere. On D+M if it can pull through, or on a different publisher.
My first book, Adventures in Solitude, is not affected, as it was published by Harbour Publishing, which is not affiliated with D+M.
I truly feel for D+M's published authors like Carmen Aguirre and Charlotte Gill, who are owed various amounts of money and are under threat of not seeing it unless there is a miraculous intervention from a new buyer, which remains to be seen.
I'm frightened for Canadian arts and culture when the largest independent Canadian publisher, which in the last few years has featured titles that have won multiple national awards, can't survive.
I also feel terrible for the staff of D+M, some of whom have been laid off, while others go through a daily grind of uncertainy trying to work through all of this.
In the meantime, I've been sharing new stories both on DNTO on CBC Radio and at a various live story telling events in Vancouver like the Vancouver Writers Fest, Rain City Chronicles and The Flame. I've been flattered by the response and can't wait to get the stories into the printed form. Somewhere.
Thanks for your support, and good luck to D+M Publishing and to the Canadian publishing industry.
And hey, try give the gift of the written word this season, and try and buy a book from your neighbourhood independent bookseller. And check out A Good Book Drive.
Thanks for your support,
Grant