March 25, 2012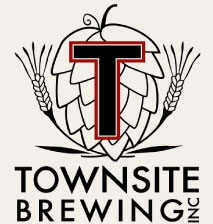 Whoo hoo! Congratulations to Sunshine Coast legend "Bad" Karen Skadsheim for living out her dream of creating Townsite Brewing, Powell River BC's first-ever microbrew!! The brewery is located in the old post office in the historic Townsite neighbourhood, near the mill, the Patricia Theatre and the Old Courthouse Inn.
Townsite Brewing officially tapped their first keg yesterday in a ceremonial parade that involved a bagpiper, two goats, a pedicab, a wedding procession, and a roller derby team. The first beer poured was the Zunga, a golden blonde ale, named after the specific Powell River/Desolation Sound nickname for a rope swing.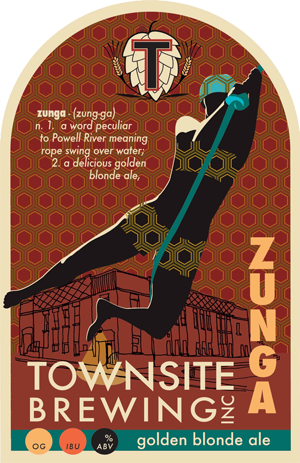 Also brewin' is the Tin Hat, a West Coast IPA, and Pow Town, a porter, and a Blackberry Beer for the Blackberry Festival in the summer (I love a good craft beer label design, and all of these are beautiful). The Zunga is currently available on tap at McKinney's Pub in the legendary Rodmay Hotel right next door to the brewery.
The beer will soon be available in 650 ml bottles and 2 litre growlers…. and I personally can't wait to tip back a Zunga while swinging on one this summer in Desolation Sound.