December 8, 2017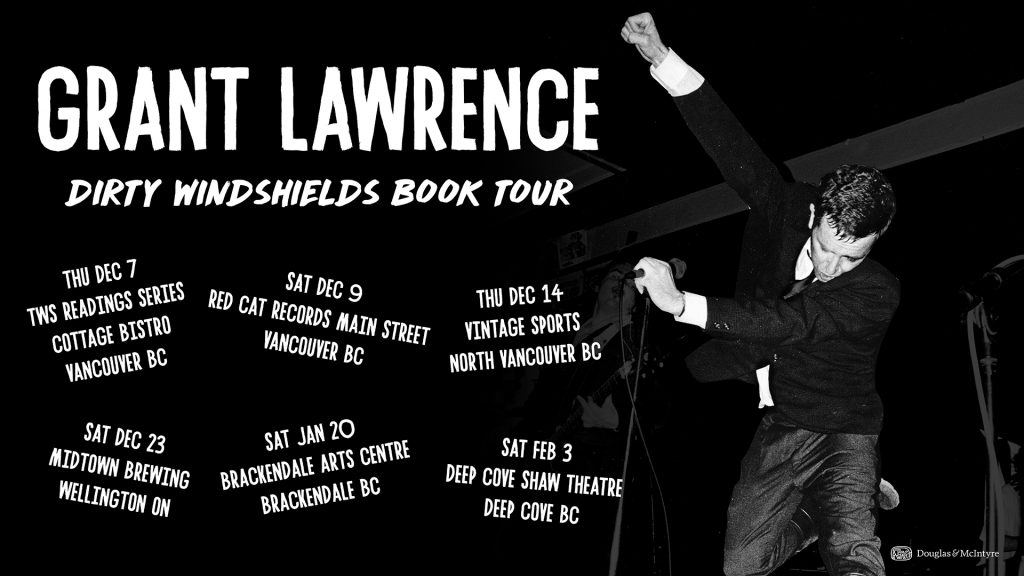 Yep, still going. And I have lots to explain. Back in October, we tested out this new event on Bowen Island called Grant Lawrence and Friends: An Evening of Stories and Songs. It went really well. People bought tickets. People showed up. We all had a great time.
That's given us the confidence to try out the show in a couple of other places in 2018, namely Brackendale (just north of Squamish) and Deep Cove, in North Vancouver. Hope you can make it. It's a fun / funny show (I hope) that is basically a rip-off / tribute to The Vinyl Cafe… stories and songs, eh?
I read a few stories from my books, and my favourite musicians share some amazing songs. I sing too! That's who I mean when I say "we." Regular cast members include my lovely wife Jill Barber, my good pals Nick Thomas and Adam Woodall (two of the original founding members of the Smugglers), and my hockey teammate and buddy Dustin Bentall.
And if that wasn't all, in Deep Cove, we'll be joined by none other than Craig Northey from the Odds!
You can find out all the details and ticket information here.
Lots of other plans aboot for 2018 as well, including getting a Dirty Windshields podcast off the ground. The general idea is that in each episode, I will read a chapter and then chat with someone who was actually involved in that chapter. Or something. Coming soon!
Thanks, and may the rock gods reign the chords of thunder-glory upon you always,
GL