October 10, 2022
Hello world of friends!
Happy Canadian Thanksgiving! Hope you had a wonderful summer! It's been so hot and dry on the South Coast of BC this fall that the squirrels are gathering their nuts with tongs. Augtober!
Return to Solitude:
It's also been a whirlwind spring and summer for me and my family ever since the release of "Return to Solitude". The book cracked the national bestsellers list in Canada and remained at number 1 on the BC Bestsellers List all summer long – thanks to… YOU!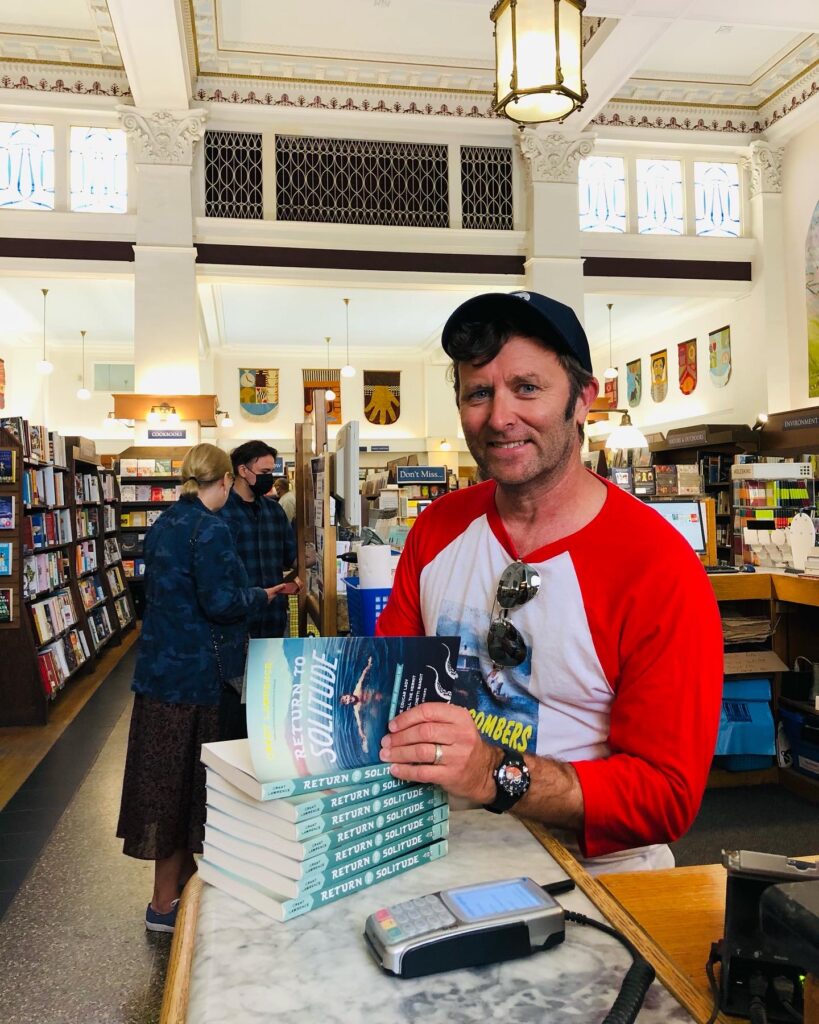 I have also (almost) completed a run of live shows that began back in May and have hit many a wonderful community along the way… places in BC, like Sidney, Victoria, West Vancouver (my hometown), Squamish, Campbell River, Powell River (my second hometown), Gibsons, Whistler, Kamloops, Pender Island, Quadra Island, Savary Island, Refuge Cove, Salt Spring Island, Harrison Hot Springs, and Gabriola Island. And Onanole, Manitoba! Most of the events were either full or sold out, and they were an absolute blast – thanks to… YOU!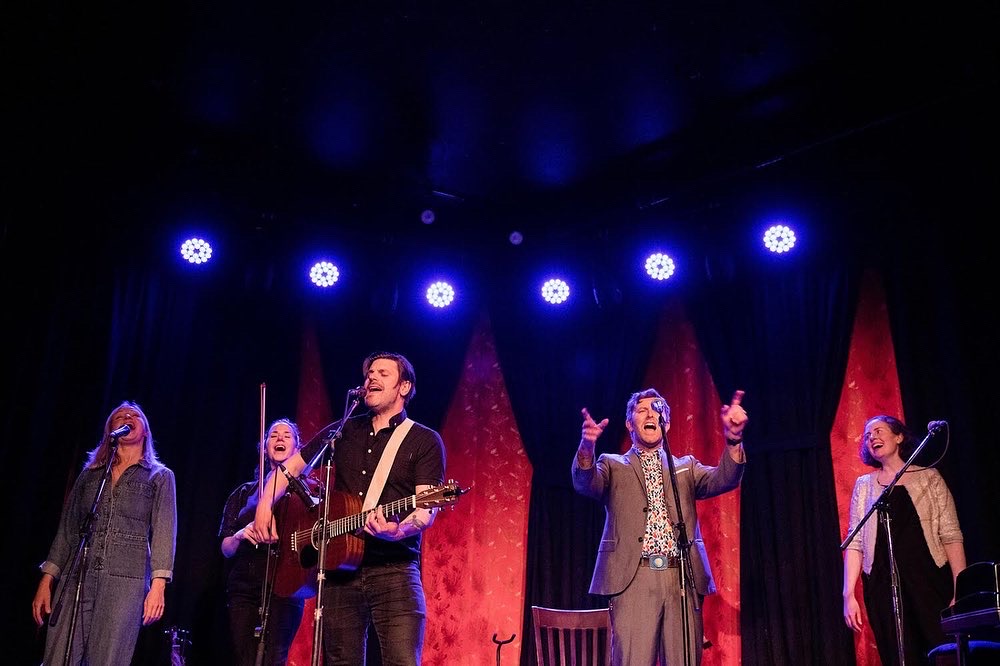 These events are "Stories and Songs" shows in the tradition of the late great Stuart McLean and "The Vinyl Cafe" in which I tell or read stories from my books, podcasts or columns, and amazing Canadian musicians play their original songs between the readings.
I am truly fortunate to have had an absolutely stellar cast of musicians performing on these shows, and I give huge thanks and endless admiration to the talents of Jay Malinowski (Bedouin Soundclash), Kathryn Calder (New Pornographers), Ashleigh Ball (Hey Ocean), Leeroy Stagger, Tom Hooper (Grapes of Wrath), Ryland Moranz, Stephanie Cadman, Sarah Osborne, Kandle Osborne, Dustin Bentall and the Blue Wranglers, Madison Olds, Lauren Mann, Old Man Luedecke, Stephen Vogler, Del Barber, Natalie Bohrn, Ila Barker, Phoenix Lazare, Larry Vollens, Dante Hadden, Wylie-Jane Stiver, and Allan McMordie, the kayaking bagpiper of Desolation Sound. And of course my lovely and talented wife, Jill Barber (more on her in a bit).
I have two remaining live events coming up in 2022:
Sunday Oct 16, Authors Lake Walk, Whistler Writers Festival, Whistler BC. Tickets. (This is a great annual event where I take readers and authors on a walk to Lost Lake and back with outdoor readings along the route.)


Fri Nov 11, Grant Lawrence and Friends "Stories and Songs", Mayne Island BC w/ musical guest Jay Malinowski, Jill Barber, Tom Hooper. Tickets.
Very few tickets remain for both, so grab 'em while you can!
Limited shows will continue in 2023 in BC places like Port Moody, Denman Island, Revelstoke, Penticton, and Cortes Island, but the only announced show so far is a return to my hometown:
Fri May 26, 2023, Grant Lawrence and Friends: West Vancouver Stories and Songs. Tickets.
–
The Smugglers:
The big news this fall is from my band that won't go away! For the first time ever, the Smugglers classic (to us) 1993 album "In The Hall Of Fame" is being reissued for its 30th anniversary on vinyl, thanks to Lava Socks Records of El Cerrito, California (same hometown as, trivia fans, Creedence Clearwater Revival).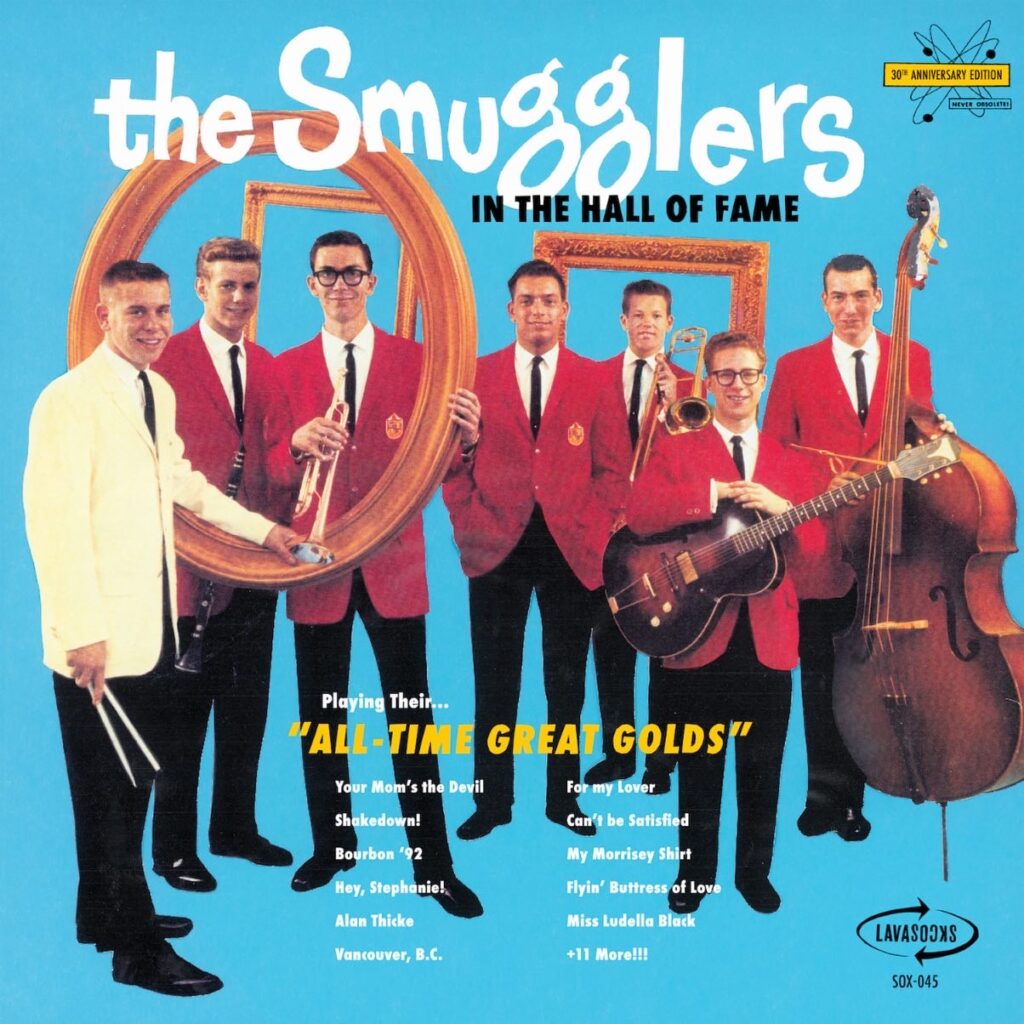 This is the record that "broke" us in Canada and beyond. It was our first to hit number one on the Canadian campus national chart, and was called "one of the best Canadian garage-punk albums, perhaps the best one ever" by Exclaim Magazine. (And no, that's not actually us on the cover).
At 20 rock 'n' roll songs, our original label, Popllama Products of Seattle, always thought it was great for a CD but too long for a vinyl record. But that's not stopping Lavasocks Records!
Not only is it being reissued on collector's vinyl but the package is totally deluxe:
Double gatefold gold vinyl
Remastered HOT by pop-punk producer extraordinaire Mass Giorgini (Squirtgun / Screeching Weasel/Anti-Flag)
Cover design by Neko Case
Gatefold design by Chris Imlay of the Hi-Fives
New liner notes by… me!
Limited edition.
This album contains many fan-favourite Smugglers songs such as "Rock n Roll Was Never This Fun", "Vancouver BC", "Shakedown", "Flyin' Buttress of Love", "My Morrissey Shirt", "Your Mom's The Devil" and a bunch of others.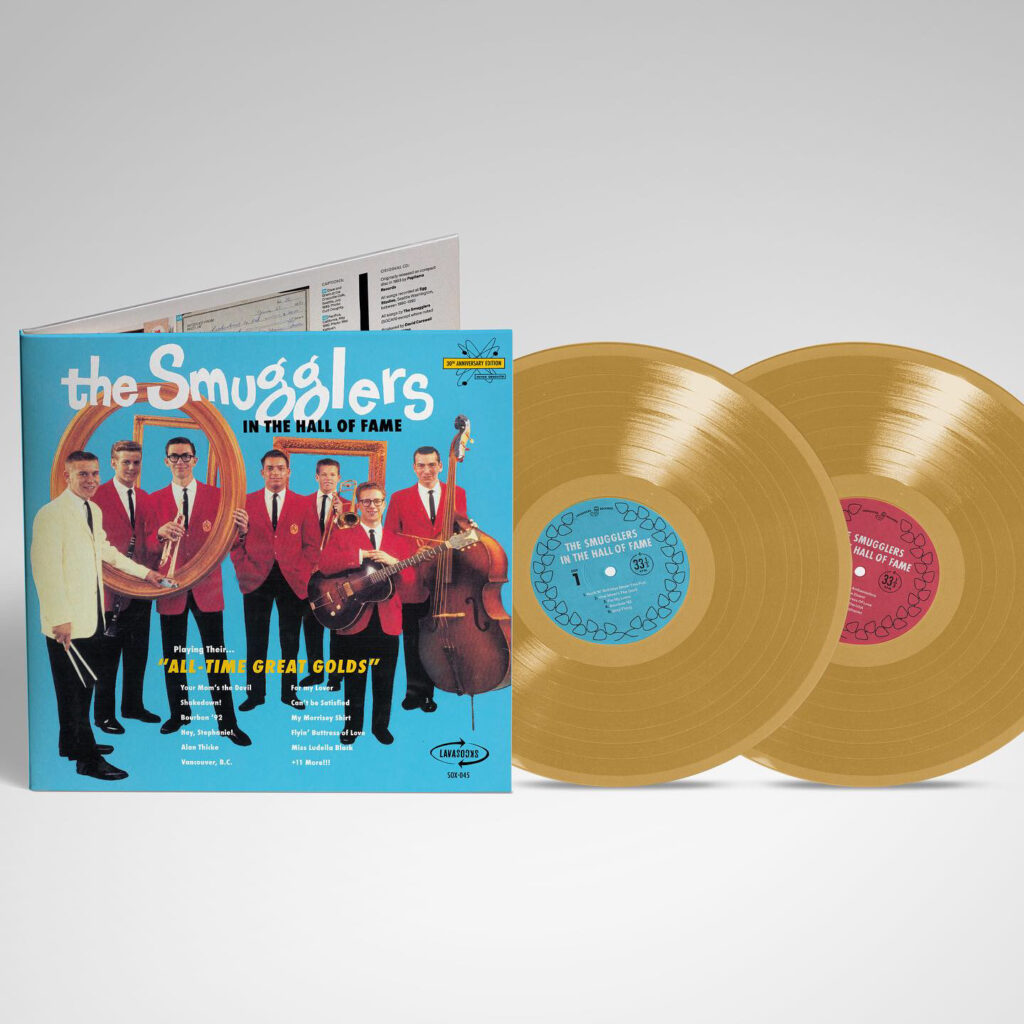 The official release date is Nov. 4, 2022, but pre-orders are available now, and will be spinning on your turntable by Xmas.
"Well, that's one way to get a gold record." – Larry Livermore, Lookout Records.
–
CBC
I continue to host the CBC Music Top 20, heard nationally each Thursday and Sunday evenings on CBC Music / Radio 2, and on Wednesday afternoon on CBC Radio 1. You can hear the show anytime on the CBC Listen app.
I'm also very involved in the annual Canadian Music Class Challenge, where we challenge Canadian music educators to teach their students a song from our list, make a video of the students performing the song, and send it in to the CBC for amazing prizes. If you know of a great music teacher or music student in Canada, I highly recommend signing up for this very fun national event!
Also this fall, I'll be returning to the airwaves of North By Northwest on CBC Radio 1 on Saturday mornings in BC to tell the serialized story of my dear friend "Handy Candy: coastal crafter of Desolation Sound".
—
Jill Barber
My lovely wife has been very hard at work on her beautiful new album called "Homemaker." It is a return to her folk roots, and a highly relatable rallying cry for working parents everywhere, those who try to maintain an upwardly mobile career while being present for your kids. On this album, Jill grapples with her reality: one night she's headlining Massey Hall, the next night she's mopping up our messy hall. One week she's playing Paris, the following week she's catching our daughter's puke, bare-handed, on the Sunshine Coast Highway. And so it goes. (Yes, I help out occasionally, too).
The first single / video is a longing beauty called "Instant Cash For Gold" where she teases retirement in a song so strong she shouldn't dare. The video was filmed on location in Prince Edward County, Ontario.
"Homemaker" comes out on February 10, 2023, and will be followed by festival dates next summer. Before that, Jill continues her exotic world touring (without *ahem* me) with shows coming up in Austria this November…
Fri Oct 28, Cultural Centre Wolkenstein, Stainach
Sat Oct 29, Kulturherbst, Hochfilzen
Tue Nov 1, Cinema Paradiso, Baden
Wed Nov 2, Cinema Paradiso, St. Polten
Thu Nov 3, Oval die Buhne im Europark Stage, Salzburg
Fri Nov 4, Lowensaal, Hohenems
Sat Nov 5, Salzhof, Freistadt
Fri Nov 11, Agricultural Hall, Mayne Island, BC
Fri Nov 18, Granthams Hall, Granthams Landing, BC
_
Happy Thanksgiving, Happy Fall, Happy Life, and hope to see you soon.
Grant Lawrence
Vancouver, BC
—
PS. If you've read "Return to Solitude" and enjoyed it, please consider giving it a review on GoodReads. It really helps! Thanks!
PPS. If you'd like to host a "Grant Lawrence and Friends" show in your town, please let me know by responding to this email: grantlawrence12@gmail.com.