June 9, 2017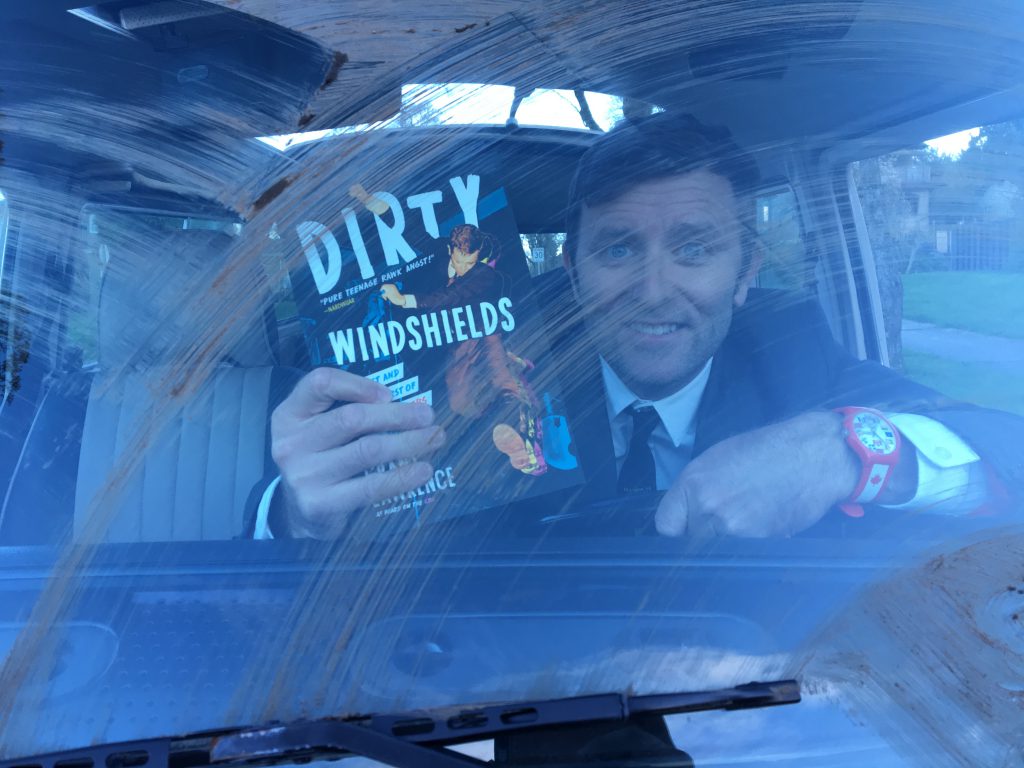 Hello World of Friends!
My new book DIRTY WINDSHIELDS has been out for about a month, reviews are coming in, and more launch dates are planned. I'm getting a lot of questions regarding the book, which I'll try to answer right now.
1. WHERE CAN I FIND THE BOOK?
Dirty Windshields is readily available across Canada at most independent bookstores and the Indigo/Chapters chain. The book will be available for retail in the USA in September.
2. CAN I STILL ORDER A SIGNED COPY?
Yes, personally signed copies of DIRTY WINDSHIELDS can be ordered here and shipped to anywhere in the world!
3. ARE THE SMUGGLERS PLAYING MY TOWN?
DIRTY WINDSHIELDS is about my long-defunct rock 'n' roll band the Smugglers, so we've reunited to play very select reunion shows. Because we are very old now, we're not touring.
You can catch us on Friday June 16 at the Horseshoe Tavern in Toronto, and Saturday June 17 at Club Saw in Ottawa.
Both shows are DIRTY WINDSHIELDS book launches, with lots of opening bands, poster exhibits both nights, as well as book readings and signings. Should be a wild weekend!
No further performances are planned, but I'll be doing book events for Dirty Windshields throughout the summer and fall and those are almost as much fun as the full-throttle Smugglers shows.
Check out the dates here, and hope to see you around this summer! Also, the Commodore show in Vancouver was over the top! If you were there, thanks for being a part of the action!
Reviews of DIRTY WINDSHIELDS:
"Rhythm, wanderlust and a three-chord dream." – Globe and Mail, Toronto
"Dirty Windshields is the rarest of things: A largely evidence-based musical memoir." – Montreal Gazette
"Dirty Windshields is easily one of the best rock memoirs I've ever read." – Nexus, Victoria
"A wild adventure… Dirty Windshields is the rare kind of music memoir that manages to transcend immediate fanbases and appeal to music lovers of all stripes." – Exclaim, Toronto