Bio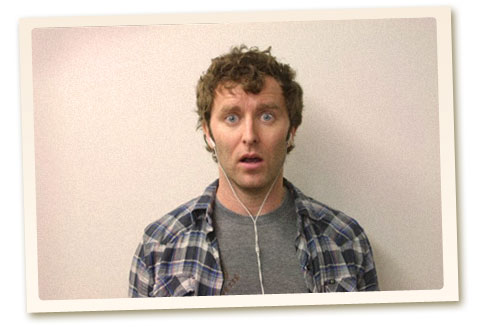 Grant Lawrence has long been a leading voice in Canadian arts and entertainment.
For years, the gregarious and encyclopedic Lawrence has hosted the top-rated CBC Radio 3 Podcast with Grant Lawrence, a monthly showcase of Canadian independent music. Grant is also the host of CBC Radio 3′s popular web radio station, also airing on Sirius XM 162. Grant can be heard throughout the week and weekend on various CBC Radio One programs such as DNTO, North by Northwest, All Points West, RadioWest, On The Coast, and various afternoon programs across the country, and has been a frequent past contributor to Q, Spark, and Sounds Like Canada. In the summer of 2012, Grant hosted The Wild Side on CBC Radio One. In 2014, Grant won a Canadian Screen Award for his onscreen work with CBC Music presents: the Beetle Roadtrip Sessions.
Grant has also hosted many major music events, such as the Polaris Music Prize Gala, the Western Canadian Music Awards, the Vancouver Folk Music Festival, and various festivals around North America, and conducts music industry seminars and keynote addresses on music and media related topics.
Prior to his work at CBC, Grant was the lead singer of the internationally acclaimed Vancouver band The Smugglers. Grant co-founded the band in high school and the group went on to release 8 albums on independent record labels from around the world, including Mint Records in Canada and Lookout! Records in the USA. Over the course of the band's sordid 15 year history, they played throughout Canada, the USA, Europe, Japan, Australia, and New Zealand. 
In the fall of 2013, Grant released his second book, entitled The Lonely End of the Rink: Confessions of a Reluctant Goalie, The new book is a darkly hilarious memoir of Grant's conflicted relationship with the game of hockey and his position as goaltender on his beer league hockey team, the championship-winning Vancouver Flying Vees. His sophomore writing effort was an immediate bestseller, debuting at #3 on the National Nonfiction Paperback List, and hitting #1 on the BC Bestsellers list, and won the BC Book Prize for the 2014 Book of the Year (Grant Lawrence is the only BC author to have won this award twice).
Grant's first book, Adventures in Solitude, is a memoir of his experiences spending his summers growing up in the coastal wilderness of Desolation Sound, BC, which went to #1 on the BC Bestsellers List, #2 on the National Bestsellers List, won the BC Book Prize for the 2010 Book of the Year, and was a finalist for the inaugural Hilary Weston Writers' Trust Prize for Non-Fiction. Grant still spends much of each summer at his cabin in the Sound between MC gigs at summer festivals.
Grant is married to Canadian singer Jill Barber and they live together with their son Joshua in Vancouver, BC Canada.
Press